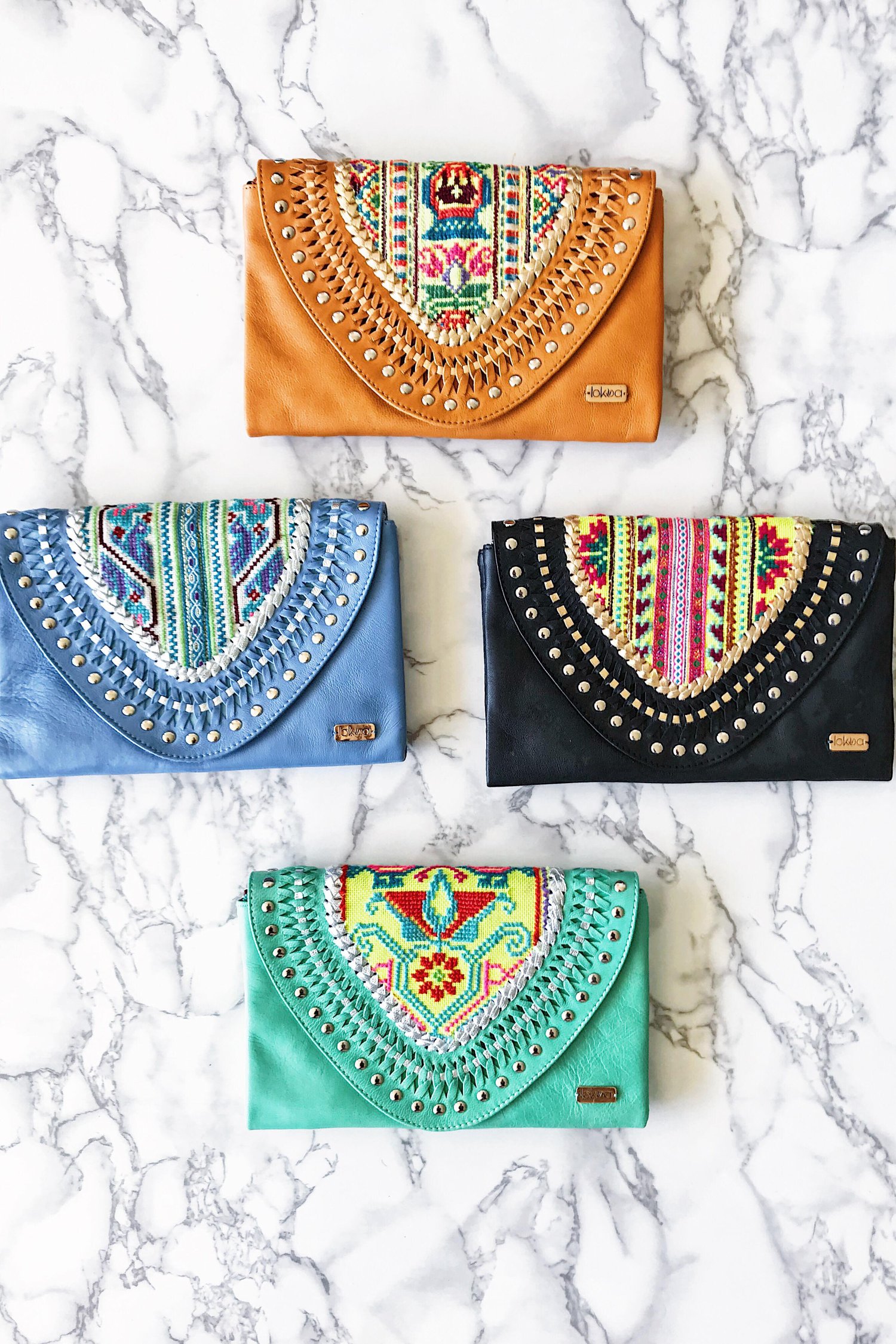 AHOY LEATHER WALLET - LIMITED EDITION
This season our new limited edition Ahoy Wallet is refreshed with ethically sourced hilltribe fabrics and bright leathers. Hand crafted, this fold-out silhouette hosts a multitude of storage options including 13 card slots & two zip-enclosed compartments.
The leather used in this style has been treated to give it a natural, vintage feel. Our Limited Edition wallets are all one of a kind with no two the same, Please note, each piece is unique and may have a slight colour variation due to the natural dying process.
PRE ORDER: Please allow up to 2-4 weeks for delivery from date of purchase. We will email you shipping confirmation when order is ready.
RRP $149