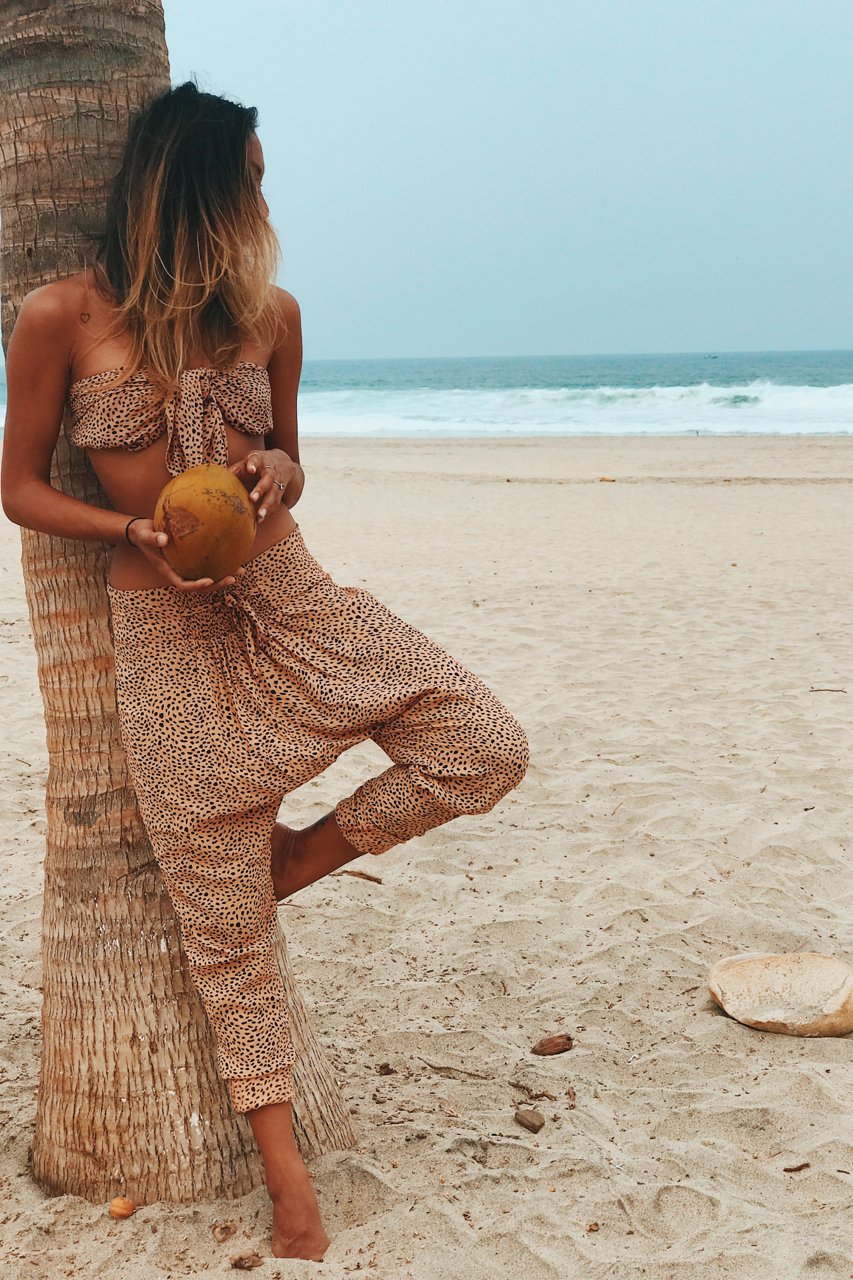 DANTE PANTS - Peach Pebbles
The ones you have been waiting for! Play between sophistication and cool in our signature Dante Pants. These pants feature a loose fit made of an ultra soft rayon fabric and a wide on-trend elasticized waistband. A simple switch from flats to heels or barefoot babes takes the trousers into effortless casual days to balmy nights. The ultimate comfort in pants to travel in!
PRE ORDER: Please allow up to 4 weeks delivery from date of purchase.