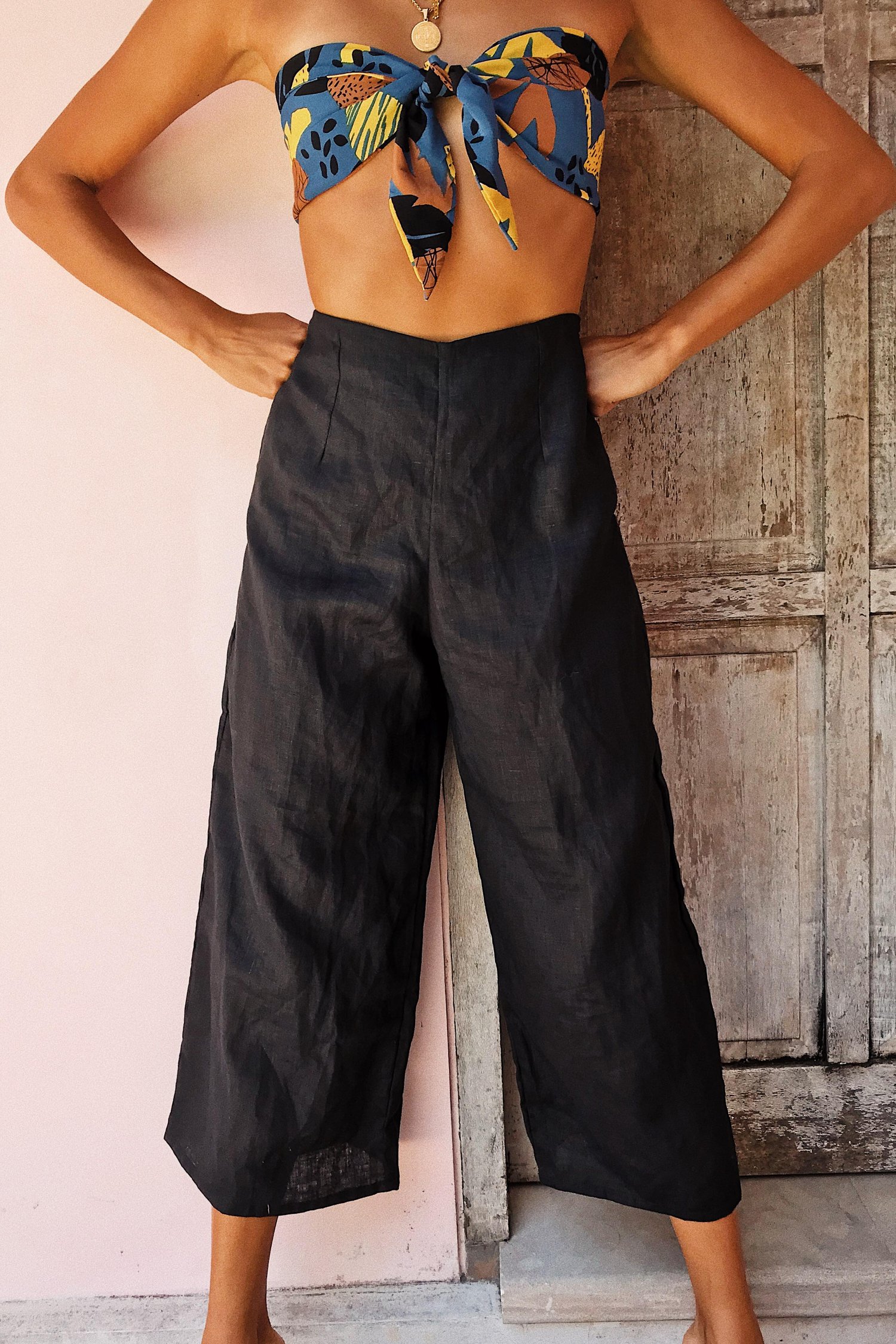 MALI PANTS - BLACK
Our new Mali pants are perfect for balmy weather, featuring a wide leg and high waist structure silhouette. Wear with our signature Jorja tie top and slides for an elegant daytime outfit.
- Linen
- Invisible side zip fastening
Small size = waist 39cm length 91cm
Medium Size = waist 41cm, length 93cm
Large size = waist 43cm, length 95cm
PLEASE ALLOW UP TO 5 WEEKS DELIVERY TIME FOR ANY PRE-ORDERED ITEMS.